Events
HER Downtime
Please note that due to essential upgrade works on the HER Database infrastructure, the HER will not be available from between the 10th November 2017 and the 17th November 2017. A normal service will continue after this date. Thank you for your patience.
If you have any queries about the HER or this downtime please contact the HER Officer, Liam Delaney on 01432 260130 or liam.delaney@herefordshire.gov.uk.
---
Herefordshire Archaeology's Historic Landscape Walks Programme 2017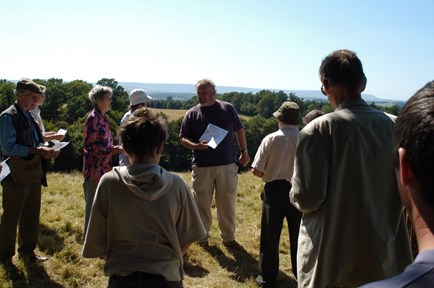 Since April 1999 Herefordshire Council, Archaeology Section has been organising a series of morning, afternoon and evening walks throughout the county. These walks are designed to introduce members of the public to the constantly changing aspects of life, both past and present, that influence the type of landscape in which we live. People from the local community and from further afield are welcome. A reasonable level of fitness is required as some of the routes are over steep or uneven ground. Dogs are welcome on short leads (unless stated for specific walks).
These walks are free but due to the large numbers who regularly attend these Historic Landscape Walks, we have had to implement a booking procedure.
Date
Time
Walk No.
Location

Wednesday January 11th

10.00 – 13.00

214

Sutton St. Nicholas

Tuesday February 14th

10.00 – 13.00

215

Bosbury

Wednesday March 15th

10.00 – 13.00

216

Luston

Wednesday April 12th

14.00 – 17.00

217

Fownhope

Wednesday May 17th

14.00 – 17.00

218

Walterstone

Wednesday June 14th

10.00 – 13.00

219

Wellbrook

Wednesday July 19th

14.00 – 17.00

220

Longtown & Ponthendre Castles

Wednesday August 16th

10.00 – 13.00

221

Bromyard Downs

Wednesday September 13th

1

4.00 – 17.00

222

Hergest

Wednesday October 18th

10.00 – 13.00

223

Bringewood

Tuesday November 14th
10.00 – 13.00
224
Leysters
Wednesday December 13th
10.00 – 13.00
225
Chase Wood
If you would like to attend one or more of the above walks you will need to reserve a place by calling archaeology on 01432 383 352 or sending an email to Tim Hoverd. Bookings will be taken only over the 7 days prior to each walk. If you book and then find that you cannot attend a walk please let us know so that we can let someone else attend.
---
Digging for Britain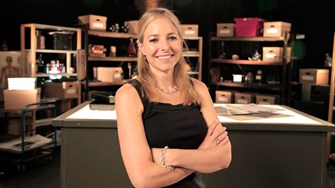 Herefordshire Archaeology was recently featured on Series 5 of the BBC Four series Digging for Britain.
Tim Hoverd and a team from Manchester University joined Dr. Alice Roberts in presenting recent discoveries at Merlin's Cave, where fieldwork has produced fascinating evidence of possible early Medieval ancestor worship at the well known Prehistoric Cave site. You can about the site from the original excavations reportson our website; from 2012 and 2015.
The episode, series 5 episode 1, is still on iPlayer and can be viewed, for a limited time, on the BBC website here.
---
Opportunities to Volunteer
A number of our events and projects rely on volunteers to lend a hand and help. Archaeological work can be surveys, excavations or historic research.
You can find below a list of current opportunities to volunteer. If you are interesting in contributing to any of these please contact the Archaeological Projects Manager, Tim Hoverd on 01432 383352 or thoverd@herefordshire.gov.uk.
Longtown Excavation:

A community led project investigating the two castles of Longtown. Excavation starts on the 4th July and will continue for three weeks for 5 days a week. Ending on the 23rd of July.

Hereford Archaeology will be registering all volunteers who take part in the excavation so that they are covered by insurance. There is no obligation to work full days as there will be a booking system so that volunteers can put their names down for 3 hour slots in the morning or afternoon.